On a bright sunny day in North wales (Rare)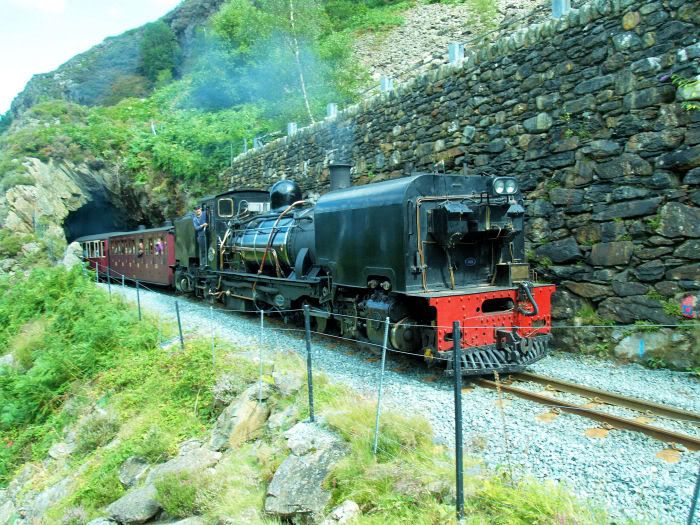 NGG16 No 143 (Oil Burner) Southbound between the tunnels in the Pass of Aberglasyn 2009-08-11
NGG16 No 143 (Oil Burner) Northbound approaching the first tunnel in the Pass of Aberglasyn 2009-08-11
NGG16 No 87 (Coal Burner) Southbound entering the Pass of Aberglasyn 2009-08-11
You can see how much larger the South African locos were than the domestic coaches they are pulling.
The first train was running later after waiting on a late running bus group. Standing on the rocks on one leg was getting old by the time it finally showed.
The Drivers look like they would like to see the old South African swing out seats on this warm day.